KNA IN THE COMMUNITY
BOSTON GLOBE
We are excited to be listed #80 on the top 100 women-led businesses in Massachusetts by the Boston Globe. Since 2002, The Commonwealth Institute, a Boston-based nonprofit devoted to aiding women in business, has compiled an annual list of those for-profit companies with the biggest revenues. This year for the first time, the Globe Magazine is partnering with the institute to publish the list, based on 2012 revenue, which in some cases is estimated. "Each of the women on our Top 100 list," says the nonprofit's executive director, Aileen Gorman, "has made a significant impact on the Commonwealth's economy and has established herself as a visionary leader of a successful company."
Article taken from Boston Globe Magazine
HELPING HANDS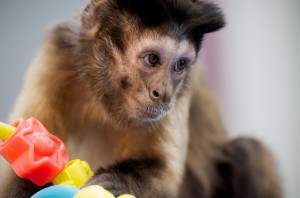 Helping Hands has been helping disabled adults with spinal cord injuries and other mobility impairments throughout the U.S. since 1979. They provide, free of  charge, a unique service animal: a highly trained service monkey to help with their daily tasks. In addition to helping with every day tasks these animals provide a sense of companionship, joy and renewed sense of purpose.
Susan Keyes, our president and CEO, serves as the chairperson of the board of directors for Helping Hands and has been apart of the organization of over 20 years.
Learn more about the Helping Hands organization here →
MAKE-A-WISH®
As a Luxaire premier dealer we have partnered up with the Make-A-Wish® foundation which grants wishes for children diagnosed with life-threatening medical conditions in the U.S. and its territories. The wishes granted by this foundation truly change children's lives and we are proud to be associated with them. Our partner, Luxaire, has raised millions of dollars for this cause and it just adds to the great product they offer.
Learn more about the Make-a-Wish® Foundation here →